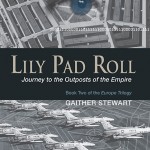 Gaither Stewart's espionage novel on Russian encirclement and US military bases on sale worldwide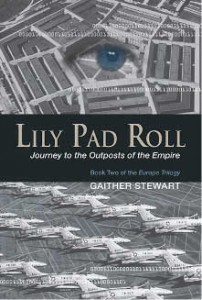 NEW YORK LILY PAD ROLL, Gaither Stewart's second volume in the EUROPE TRILOGY is now in wide distribution on Amazon, Barnes & Noble, Powell's, and scores of other vendors in Europe, North America and other regional markets. The current edition is only available in English, but discussions are being held with potential publishers in Argentina, Russia and China.  A French edition is also being planned.
The book has been warmly received by critics who compare it favorably with the works of Ludlum, le Carré and Greene, all masters of the political/espionage genre. Pad Roll develops further the materila first introduced
PLOT
An American's probe into the secret world of US military bases spreading east from the Balkans, Lily Pad Roll is also an exploration of 21st century post-Soviet Eastern Europe. Stewart's characters, grappling with problems of time, memory and exile, are often fractured souls seeking a centre for themselves in a geopolitical world in turmoil. Stewart marshals his engaging cast with consummate skill to offer a fresh perspective on the war on terror, unraveling layer after layer the deceits concealed in the imposition of "democracy" on a recalcitrant world.

The book is being distributed by Lightning Source/Ingram.

MEDIA: Contact Vivien Conroyto arrange interviews or review materials.