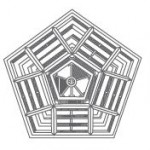 Lily Pad Roll: Journey to the Outposts of the Empire
by Gaither Stewart
Trepper & Katz Impact Books, 344 pp, $12.45 (Paper)
Also available in electronic format at $6.99
Reviewed by Branford Perry, Hipographia

I just finished a second reading of Gaither Stewart's explosive and highly disturbing new novel, Lily Pad Roll, volume two of the Europe Trilogy.
At the end of such a novel I like to sit in silence, in semi-obscurity if possible, and let the atmosphere sweep over me in order to feel the sum effect of my reading and the residue and the mood I know I will feel come over me each time I think of the work in the future.
In this case the sensation is one of unease caused by both this well-told story of major aspects of American imperialism related by a master story-teller, but, above all in particular, of the enmity towards and the fear of the Russian bear on the part of the American eagle, whose evil presence overshadows Lily Pad Roll like Predator drones—because of America's terrible and terrifying arms sufficient to destroy many times over the entire planet Earth, its highly trained special forces and aggressive policies supported by a chain of vassal states and satraps such as no other aspirant for world dominion has ever possessed. Neither Napoleon nor Hitler could have dreamed of such military power. Nor of commanding a nation-people standing so solidly behind their Fuehrer, a people filled with a sense of Exceptionalism and destiny tailored by God for world dominion, reminiscent of the "Manifest Destiny" of these transplanted Europeans to exterminate whatever stood in their path, even if it meant the extermination of the great indigenous nations of North America. (The "manifest" part would soon extend well beyond America's continental limits to embrace much of the globe, apace with its growth in industrial might and military muscle.)
Nor were either of the conquerors and invaders of Russia so sick with the fear of Russia and its messianism as is the USA today with already half the world under its control and much of the rest already targeted, or sanctioned or cordoned, many a nation terrified that it may find its way onto the list of peoples destined for, as the author calls it, America's "humanitarian intervention" or an imported dose of its pseudo-democracy.
The author of Lily Pad Roll spells out this fear of Russia and its Socialism from the very birth of Socialism in Russia exacerbated by the post-World War Two terror of Russian occupation of all of Europe (the image of Cossacks watering their horses at the Vatican City fountains in Rome) and the spread of its messianic Communism throughout the rest of the world. Readers are right to feel disturbed. That major foreign policy aspects, almost the raison d'état of the world's most powerful nation, are based on fear should not sit comfortably with anyone.
A major character in the novel, the Serb agent, Ilya Milanica explains the perplexity of many like-minded East Europeans. "We are trying to understand what your crazy America is up to. What does it want from us? What does it want from the world? We are starting to think America is little different from Nazi Germany. It too wanted the world … and with a no less crazy ideology, if you can call American thinking today ideology. America has gone too far. Every conqueror in history had its limits. America has now overreached … exceeded the limits."
I personally wandered around East Europe for years in my journalistic activities especially in the cultural field and share the author's remarks that in general "East Europeans—whether in elegant Prague and Budapest or in the cultural backwaters of Chisinau and Tiraspol in Europe's poorest nation—have a natural quality of universality about them. We in the West have lost that … if we ever had it. In comparison to their largeness of spirit, I think, we are the provincials. Our Eurocentrism is too powerful."
I have essayed here in these few words to prepare the curious reader for the fearsome alternative world he is about to enter when he opens the first page of Lily Pad Roll, just as he did when he read The Trojan Spy, the first volume of the Europe Trilogy, and consequently—or so one can reasonable expect—when one delves into the already announced volume three, Time of Exile. In Stewart's world, torture is still called torture, and war is war, blood and slaughtered old men, women and children. The reader should also be prepared to enter the most unexpected, dark and relatively unknown corners of our world: beer-splashed tables in the Frankfurt rail station café; Kosovo province stolen from Serbia by the USA-NATO, rendered independent, and converted into a major military base where the USA shares rule with the Kosovo-Albanian drug traffic-mafia militia called the Kosovo Liberation Army; a darkened bar on a U.S. military base in eastern Bulgaria, the hangout of professional DIA killers; lonely tourist hotels on the scary Black Sea; lost cities of East Europe like Chisinau and Tiraspol; a little known Russian-language newspaper in the even less known maverick breakaway republic of Transnestr from the largely Russian-speaking breakaway nation of Moldova that most Westerners continue to call Moldavia (the shadow of Hollywood I presume? Wasn;t that famous prisoner of something not originally from Moldavia? Or was that a Marx Brothers' republic?); the great staircase entrance to the Russian-speaking Ukrainian city of Odessa, the scene of Sergey Eizenstein's famous film, Battleship Potemkim; secret meetings in carpet shops inside the maze of the gigantic Istanbul bazaar;the huge darkened cellar archives run by an ancient "cellar mouse" in the German Embassy in Moscow; the cobblestone streets of independent, NATO-linked Riga, Latvia bordering with Russia in the West; and in a surprise ending inside Iran itself bordering on Russia's underbelly.
As Paul Carline notes in his Preface, "Pad Roll takes us into the world of the inexorable spread of American and NATO bases around the world, and in particular in those countries which form a kind of crescent surrounding Russia on its south-western, southern and south-eastern borders. The exact number of such bases is unknown (except presumably to the Pentagon and the White House), estimates varying from around 740 to over 1000, with new bases continually being created or older ones extended – such as those on the Yemeni island of Socotra and the Omani island of Masirah, both situated strategically at the southern exit of the Strait of Hormuz, within easy striking distance of Iran. The base on Masirah is (with a sense of irony perhaps) called Camp Justice.
In the novel's preliminary pages the author explains the reasons for the odd title of Lily Pad Roll. "The giant water lily, victoria amazonica, is the world's biggest lily pad, up to four feet, and can support the weight of several people at once…. The lily pad is quiet. It lies tranquilly on the pond water, offering rest for the frog. The American military jargon has adopted the lily pad to mean an outpost, an advance camp, a foreign base, or staging area, only one in a series of stops, a scaled down military facility with theoretically little permanent personnel, often used as a staging ground for Special Forces and Intelligence operations. Soldiers may then leapfrog from one lily pad to the next. The outpost aspect of the military lily pads however follows in the footsteps of the multiplying lily pads and especially giant water lily leaf: they not only multiply but also grow in size and tend to become permanent military bases encircling the world. Afghanistan is a giant lily pad, permanent, a place to move out from, a place from which soldiers go out to kill other people around that part of the world."
Already back January of 2004, Chalmers Johnson—author of Blowback, a bestseller after 9/11 wrote a piece entitled "America's Empire of Bases." He said:
"Due to government secrecy, our citizens are often ignorant of the fact that our garrisons encircle the planet. This vast network of American bases on every continent except Antarctica actually constitutes a new form of empire—an empire of bases with its own geography not likely to be taught in any high school geography class. Without grasping the dimensions of this globe-girdling Baseworld, one can't begin to understand the size and nature of our imperial aspirations or the degree to which a new kind of militarism is undermining our constitutional order."
From my home base today in London I look back across the Channel and extend my vision to Serbia, then northwards and eastwards toward Russia and sum up the physical, moral and cultural devastation wrought by the lily pad philosophy of strategy of dominion and cannot but marvel that the whole East has not already turned its back on the West. I can hardly believe my ears when I hear that the European Union considers as anti-democratic and anti-European leaders like Ukraine's pro-Russia President Viktor Yanukovych who continues to win popular elections and dares name Russian the official language of East Ukraine where Russian has been almost forever the de facto dominant language.
The invasion and occupation of Afghanistan was "sold" as a response to 9/11—despite the total absence of any Afghan involvement in that crime (even the FBI has formally admitted that it has "no hard evidence" linking Osama bin Laden to 9/11)—reminds the reader that the present fear that another false-flag event will be staged to 'justify' an attack on Iran, with the current attempt at regime change in Syria intended to open up that country to further "Lily Pads".

I'm afraid that until Americans realise what is really going on in the world—an almost insuperable task given the scandalous distortions and lies peddled every single day by the American media—nothing will stop this sinister force from acquiring more victims until the ultimate tipping point is reached. Those who make the wounds, as the great Norman Bethune once said, need to be exposed. This was never so urgent as today, when the Big Lie wraps itself in everything that is noble and good.
It may sound terribly hackneyed but at this point only the truth can save humanity from itself.

—Branford Perry is editor of Branford Perry's Hipographia. He also serves as The Greanville Post's Assistant Editor for literary matters. Something of a recluse, he now makes his home near London.
ILLUSTRATION BY SARAH EDGAR
_____________________________

You can acquire Lily Pad Roll at Amazon.com. Please click here for paper edition. For eBook format, kindly go here.
Also on sale at Barnes & Noble, Powell's and other leading bookstores.

__________________________